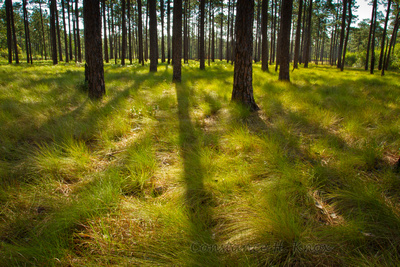 Well I finally got a chance to go to the Green Swamp today. The Green Swamp is located in Brunswick County, NC and is owned by the Nature Conservancy. I have to say I've added it to my top ten list of favorite places to shoot photographs around here. It is just beautiful.
While it can be wet at times, the area we hiked through today was open grassy or fern covered forest. Skip (friend and tour guide today) said that these called savannas which are actually considered islands. They are covered in a variety of ferns, sweeping grasses and blooming plants of all kinds. The savannas were broken up by pocosins which are lower lying wetland thickets with trails (some with wooden planks to keep you dry from the mud) cutting through to the next savanna. The trails were obvious and well marked.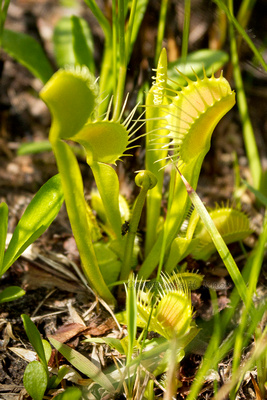 Along the way we found lots of Venus Fly Traps, a few Orchids (but not many yet) and tons of beautiful views of the forest with long shadows lush with greenery. This is one of my new favorite locations for photography.
Thanks Skip for taking us. Now I see what you've been talking about for so long. More more Green Swamp pictures go here.